Ahmed Taha
​
​Ahmed El-Sayed Taha.
famouse (Ahmed Taha) a young shaykh was born in Shubra Egypt in 1994
He graduated from Al-Azhar university and finished memorizing the holy Quran when he was 10 years old. He started his work in spreading the new thoughts and Islamic ideas when he was 16 years old.
Birth and family
Was born in 1994 in Cairo for a family that full of scientist and known people, in a famous district in Egypt called Shoubra. One of his grand fathers was Shykh Mohammed Farag El-Audan a famous shaykh in Al-Azhar and was the grand Imam of El-Haram and died in Mecca his body was berried in El-Bakea, also Professor Mohammed Sobhy Abdul-Haked the former speaker of the Egyptian Parliament and the geographic scientist.
Qualifications
He graduated from Al-Azhar university from the faculty of education English department, and the faculty of art English department. He also memorized the holy Quran from famous shykh like Ahmed Mohamed El-sharkawy, Dr Ahmed Mustafa Kamel, and others. He studied the Islamic Sharea like Fikh, Hadith...etc from famous Imams like Dr, Ali Gomaa, Dr, Ahmed Omar Hashiem, Shykh Mohammed Shaaban the Imam of the prophet mosque and a professor in Al-Azhar university, Shykh Omar abdul kafy and Shykh Osama El-Azhary. He also studied several things from several Imams in many short times.
Awards
He won a lot of prizes in memorizing the holy Quean
either
local or international.
Dawaa
He prefer to be the Imam of a small mosque since he started Dawaa in 2009 close to his house in Giza (Egyptian city) he delivered more than 500 preach. He also appeared in some occasions like Martyr's Day and others with the grand Imams.
He helped 4 people to change their religion to Islam some from Egypt and some from out. He delivered a series of preach like describing the Ganah, How was he (prophet Muhammed PBUH), El-waad El-hak, Quraan stories, prophets stories, prophet Muhammed household stories, Prophet's companion and the followers lives stories.​
He is also one of the founders of Share Islam website which is one of the biggest Islamic websites in the world that provide the right Islam for more than 100 countries all over the world.
Charity work
when he was 16 he established a small charity in his city with an old friend and he managed and worked on it as a volunteer for 5 years and helped more than 30 illiterate to read and write and 100 people to memorize the holy Quran for free from different ages. After five years he left the charity to the people to start a new work in Dawaa.
Books
He wrote two books still under revising from Al- Azhar.
​
---
read shykh ahmed's essays in English (click here)
لقرائة المقالات الدينية للشيخ احمد طه باللغة العربية اضغط هنا
Some records


Powered by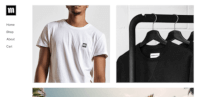 Create your own unique website with customizable templates.